Time flies. Especially when you're torn between recovering from an exhausting Thesis year; finishing your student life and starting off as a young professional; moving cities (and all your belongings); finding a home within the exciting housing shortage of London; and joining a young, ambitious Architecture studio with a lot of work. It's no wonder I've completely abandoned social media and this blog for a whole year — since my London adventures began.
Now that I've settled — quite amazingly, just a 20-minute walk away from where I work (an unheard-of luxury in London!) — it feels like a good time to re-start the blog with a short summary of what I've been up to since I joined Coffey Architects.
When I joined — the studio, founded in 2005 by Phil Coffey (quite curiously, another MacMag Editor in his student days), was celebrating its 10th anniversary. To celebrate this milestone, Phil had agreed to showcase the studio's work at the Royal Institute of British Architects' Headquarters — and asked me to help him design and organise the exhibition. The process of selecting, organising and laying out the images served as an amazing introduction to all the studio's projects. In addition to the work by Coffey Architects, the exhibition also featured Phil's photography from all over the world — the source of inspiration and a point of reference for the sustainable thinking within the office. It was, as a result, a two-tier exhibition: on one level, not more than just a collection of beautiful images that could be enjoyed by anyone in a matter of 5 minutes; and on the other level a whole series of essays about space and light. It was an exhibition that could be enjoyed both casually and seriously — and with the added interactivity of light boxes and photo slides, as well as individual torches to explore after dark — it was in fact the antithesis of the traditional Architecture exhibition for just Architects where one's curiosity is often suffocated by countless texts, plans and lifeless white models. Striking the right balance between the architectural and photographic projects, between a serious and light-hearted approach was challenging yet exciting — the visitors' feedback seemed to acknowledge those efforts in full. To add to all the above, the exhibition was accompanied by the 'Exposure' publication — a coffee table book that sits perfectly within the Coffey table design: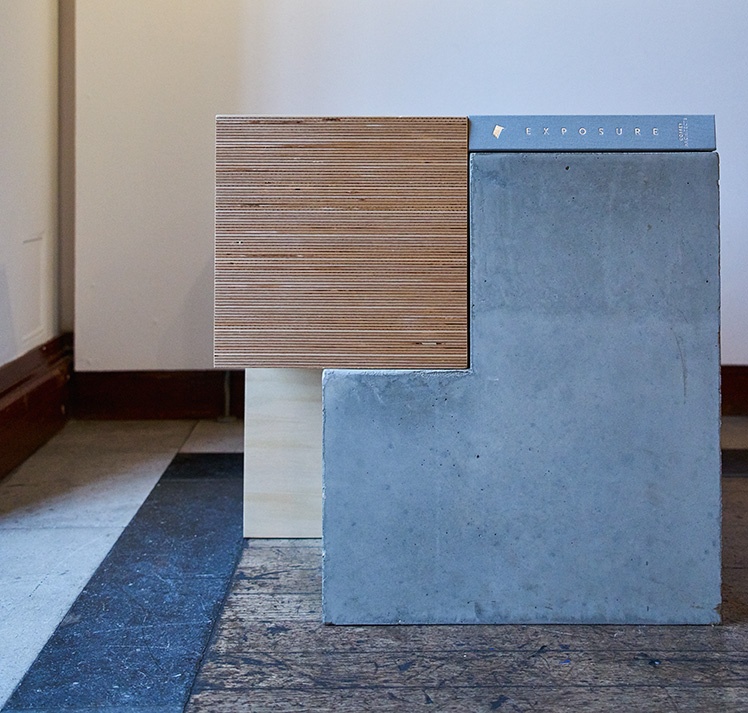 Photo by Timothy Soar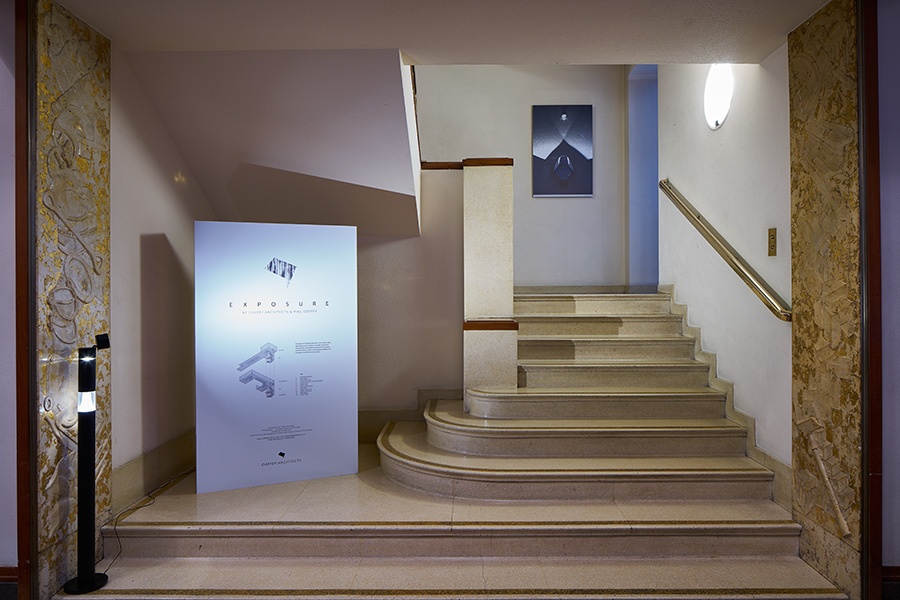 Photo by Timothy Soar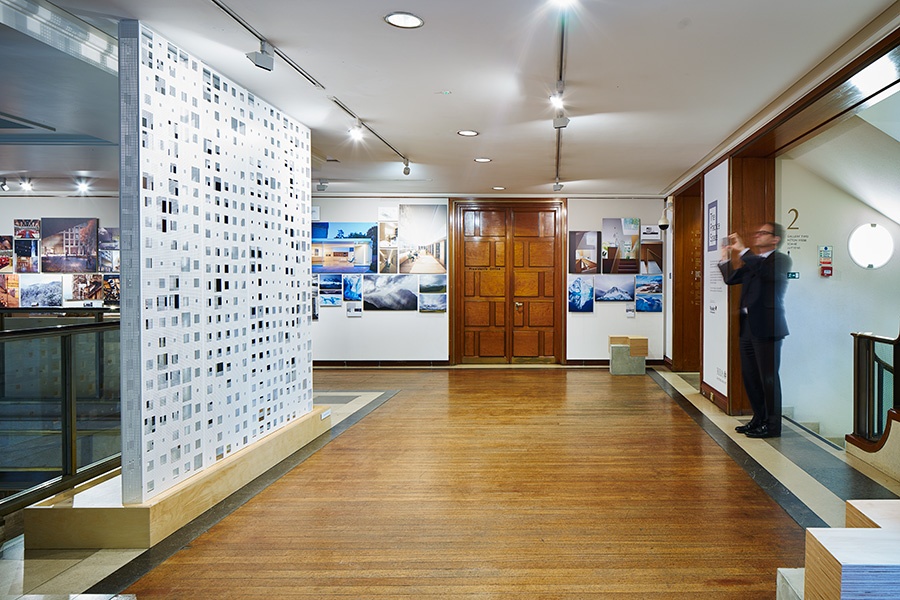 Photo by Timothy Soar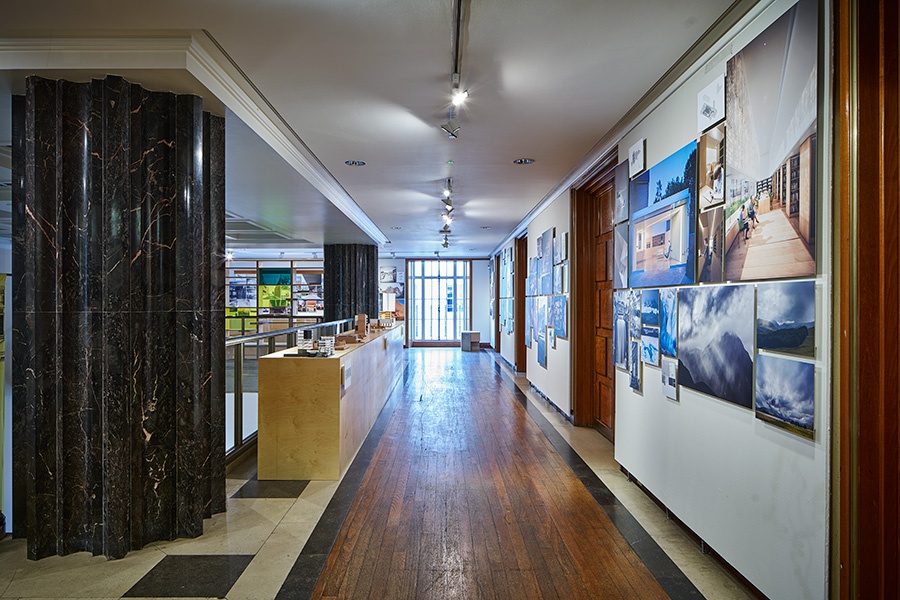 Photo by Timothy Soar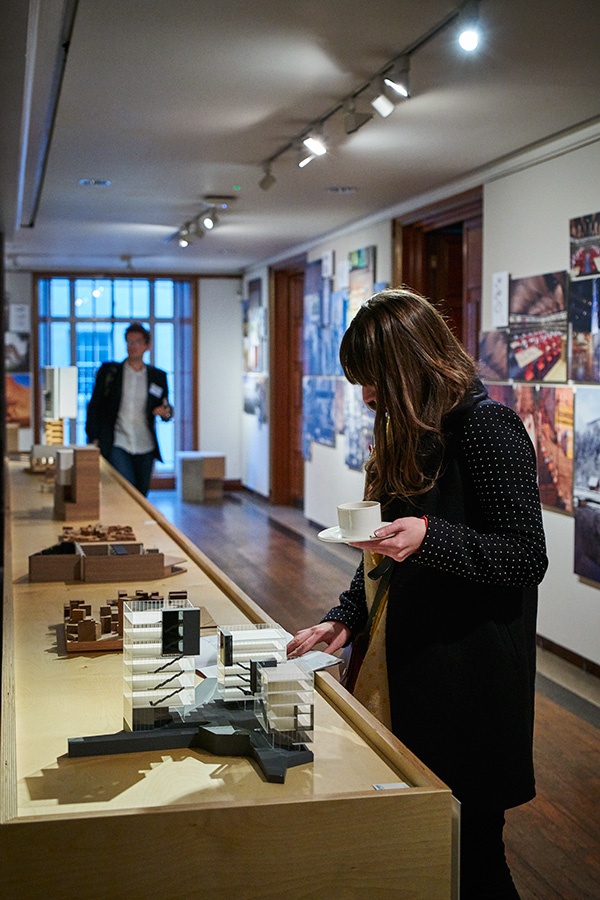 Photo by Timothy Soar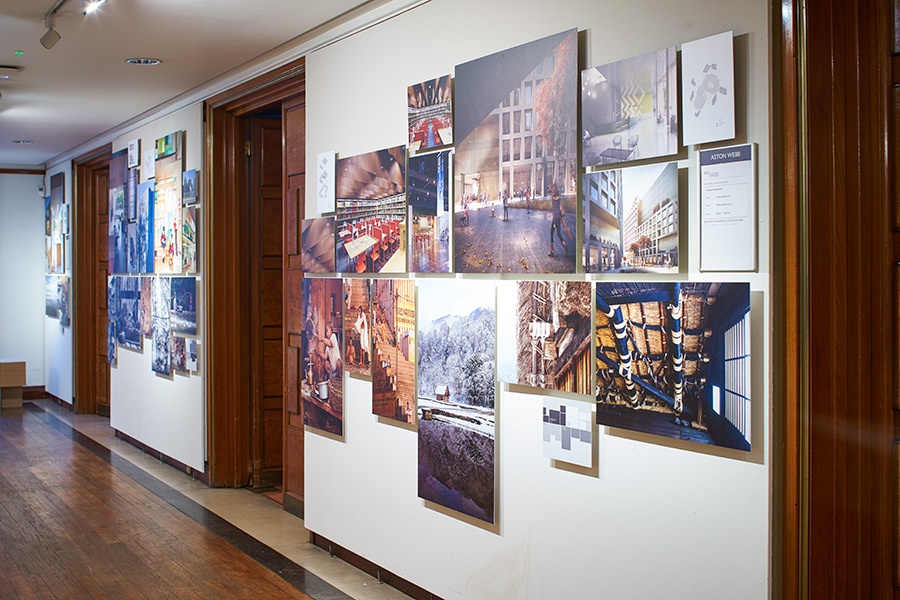 Photo by Timothy Soar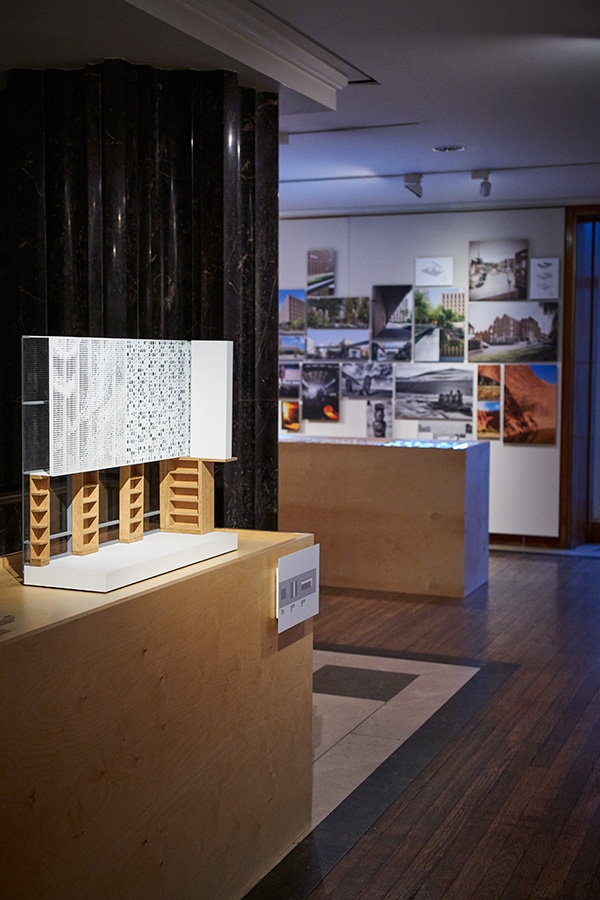 Photo by Timothy Soar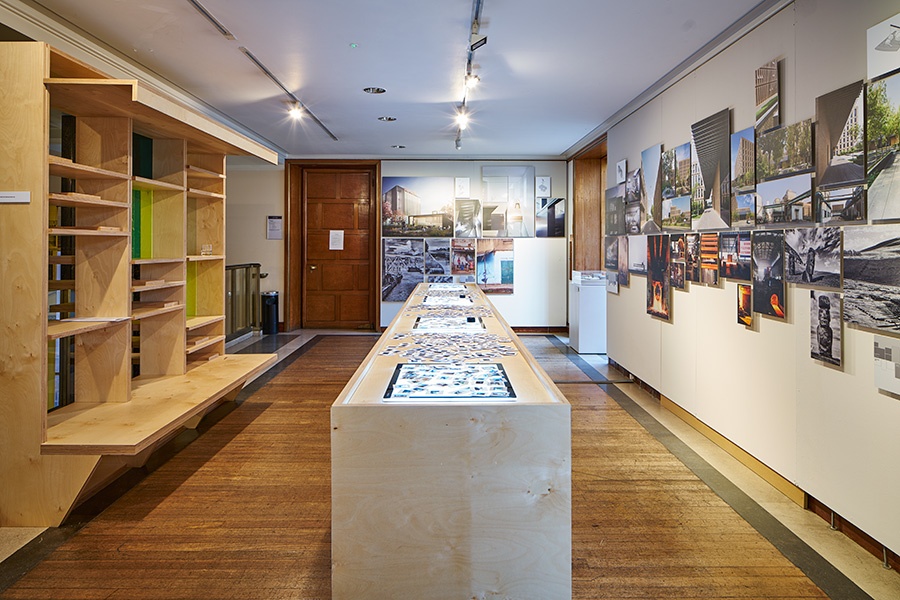 Photo by Timothy Soar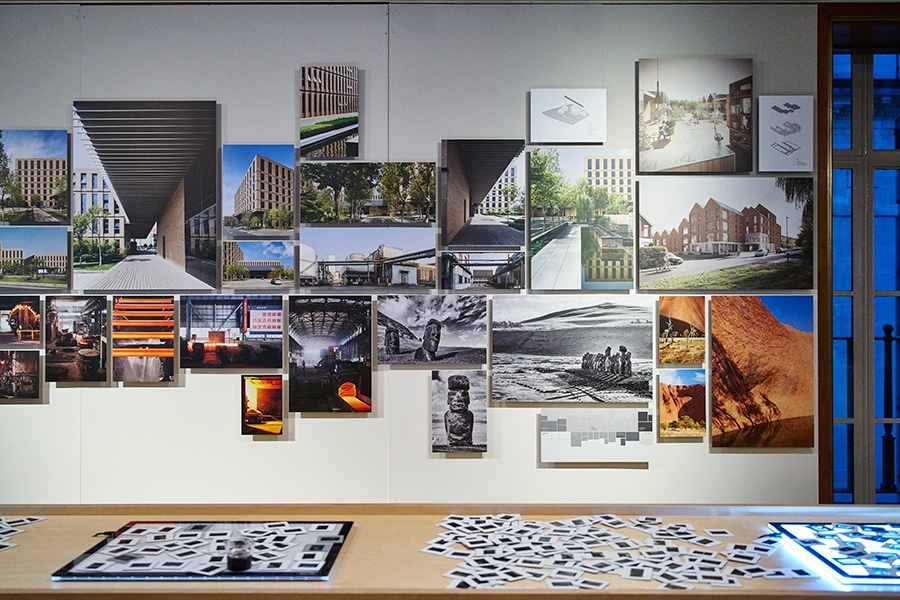 Photo by Timothy Soar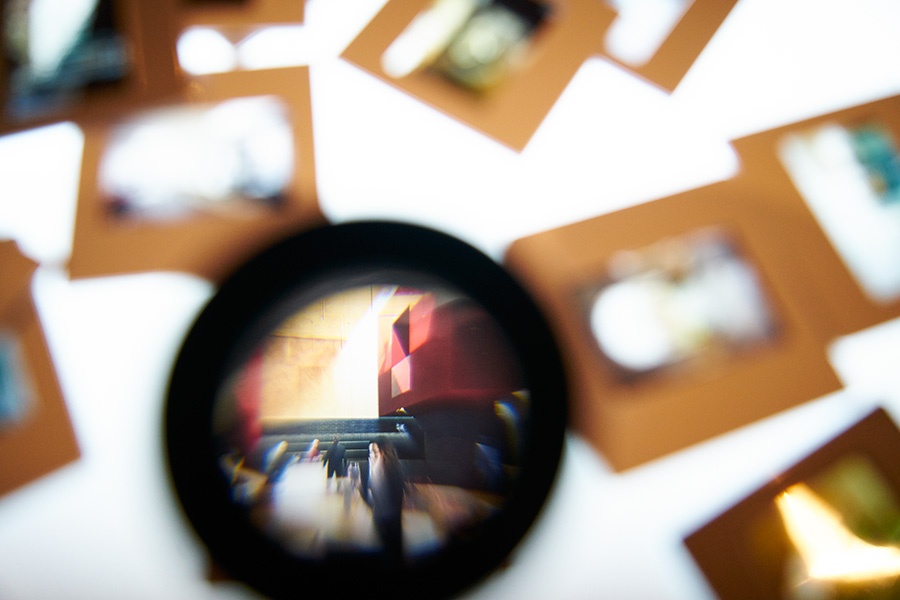 Photo by Timothy Soar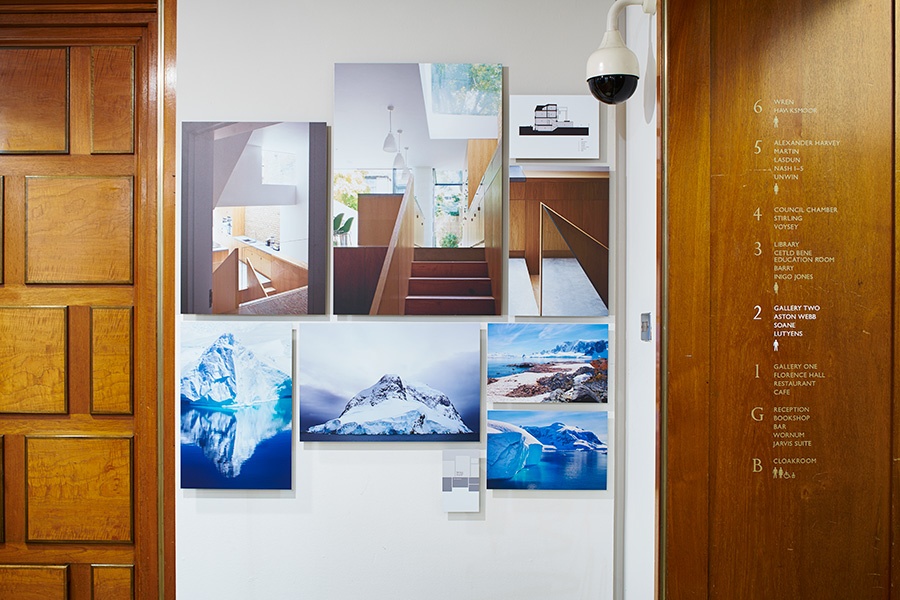 Photo by Timothy Soar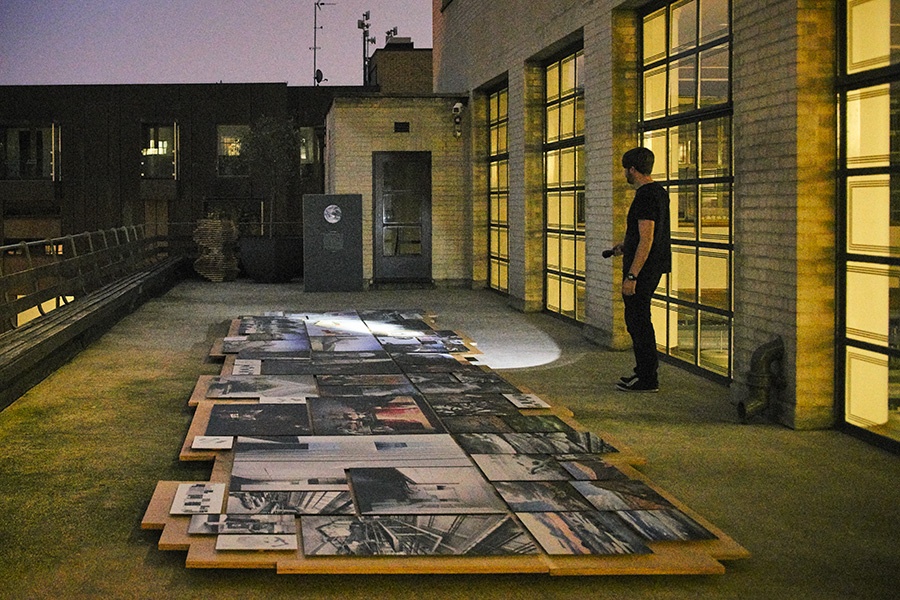 Photo by Timothy Soar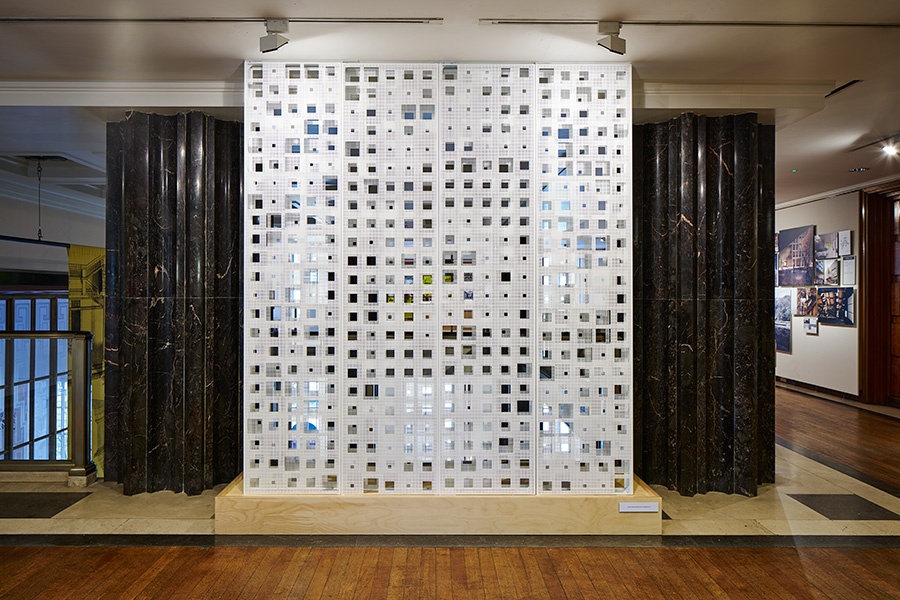 Photo by Timothy Soar
Being part of the set-up team on site, at the RIBA Headquarters, was an experience in its own right — a legendary building where I had previously experienced some rather serious and somewhat intimidating interviews — it will now always be the place where I once paced around making sure that all the prints, plinths, mock-ups and models are set up correctly in a relatively short time. It was a good fun, and a uniquely fast design-to-realisation project. The exhibition lasted from October to November, and was then moved on to a gallery in Victoria.
Since then, I've been busy working on a number of projects that will not be realised as quickly, and have been trying to make the most of the bustling Architecture scene in London. Luckily, the Coffey Cultural Club and its tradition of organising a monthly office outing to an exhibition or lecture has been of great help: since I began, we've enjoyed the RIBA Jencks Award lecture by Herzog & de Meuron, the Royal Academy lectures by Farshid Moussavi as well as Wang Shu and Lu Wenyu, the Sheila O'Donnell and John Tuomey Stephen Lawrence Memorial Lecture, and the Royal Gold Medal lecture by Zaha Hadid — the last one just a few weeks before her untimely passing.
In March, the studio produced quite a buzz at the Architect of the Year Awards — while the majority of the other offices were only represented by their directors, the Coffey team turned up in full — producing quite the cheer when our two nominations were read out. For a moment, Stephen Fry — the host of the evening — was even tempted to give us an award for this outstanding level of engagement, which totally made up for the fact we did not actually win on this occasion.
The other highlight was the studio trip to Venice. Led by our in-house Venice expert Andrea, the visit was incredibly enjoyable and stimulating — and because it's impossible to see everything in one go, we all still have a custom-made map with notes such as 'check out the details of the porch of this building' and 'best gelato' for future visits. The combination of the Biennale and the city was at times overwhelming, but the frequent cichetti and gelato stops powered us until late in the night, with the cool of the hotel's swimming pool providing a welcome relief to the September heat. Hardly anyone was awake on the way back — we landed on Sunday night, and on Monday morning the office was back to business as usual.
All in all, it's been a busy and intensive year since I moved to London — and everything's only picking up.